Why Le Laha? Because Laha is the local name of the god of springs and fountains, and as the campsite is situated near the fountain of Saint Jean, fed by drinking water from an underground source, it seemed an obvious choice.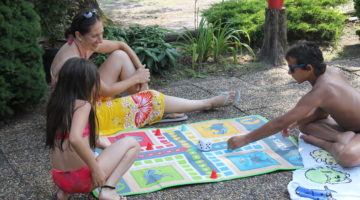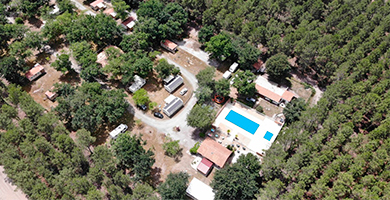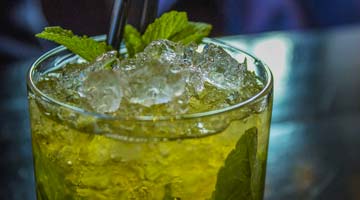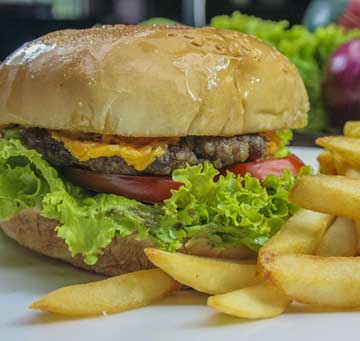 SNACKS AND THE BAR
At our Le Laha camping site snack bar, which also functions as Reception, you can take your time, sipping a cocktail, shaded by the climbing vines above and next to the pool. No need to worry about cooking as our chef, Xavier will prepare for you some tasty dishes. You will have the choice between pizzas, roast chickens,paninis, hamburgers, … Hunger pangs? At all hours during the day you can enjoy pancakes, waffles, icecreams, panini…
In the morning, having placed your order, you can enjoy fresh bread, croissants and other viennoiseries.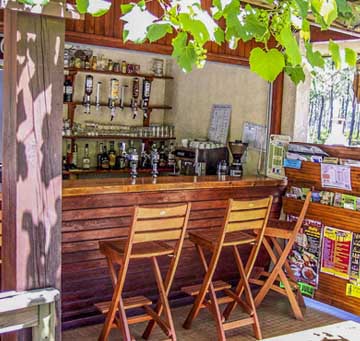 Here at the Le Laha campsite in the Landes, you will enjoy family activities. There are no activity teams to break the peace and tranquillity of your holidays.
In the season, evening events are on offer 4 or 5 times through the week:
A welcoming drink on the Sunday evening
Evening meals : mussels and chips, paëlla
Bingo
A small crafts market
Sports events
At the end of the afternoon and according to our guests' requests, volley ball, pétanque/boules, table tennis competitions are organised.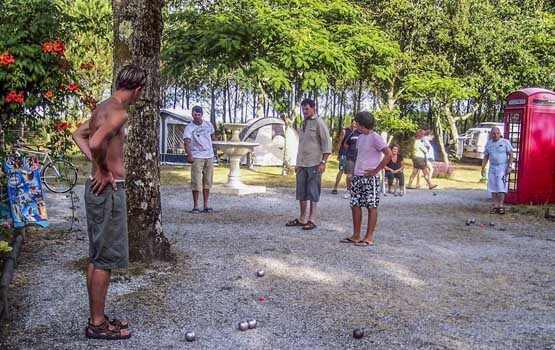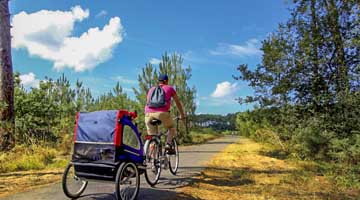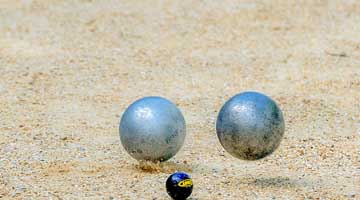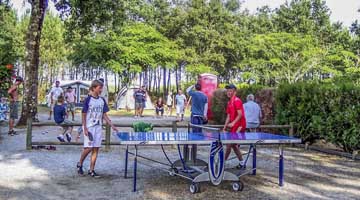 A number of services are available for you:
• You can order for the morning: bread, croissants and other viennoiseries.
• In season, children's club, Monday to Friday from 10 am to 12 am.
• A barbecue area
• Loan of sports equipment (table tennis bats, badminton rackets, balls …)
• Loan of books and board games,
• Tourist information is available at the bar,
• Washing machine (3.50€),
• WIFI (5€ for on day),
• A small grocery store,
• Cleaning service (fixed price 60€),
• Breakfast (6€/person)
• Toilets and washing facilities for people with reduced mobility
• Refrigerators for hire
• Dogs are accepted apart from those in categories 1 and 2 (3€/day)
• Sluice for chemical toilets
CHILDREN
During the season, every morning, Monday to Friday, from 10 to 12 am, Laure organises manual activities, games or a make-up workshop for children of 6 and over.
The paddling pool is just for the youngest under the responsibility of an adult.
For hire, there are high chairs, folding beds, baby baths.
Nursery space with bath and changing table.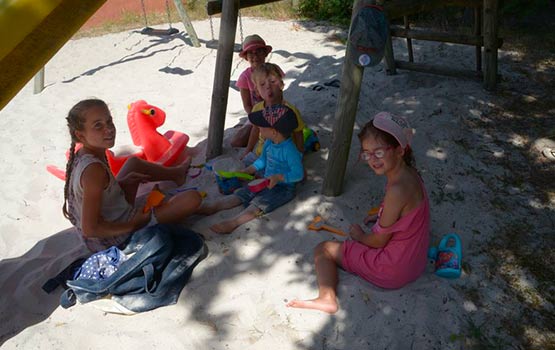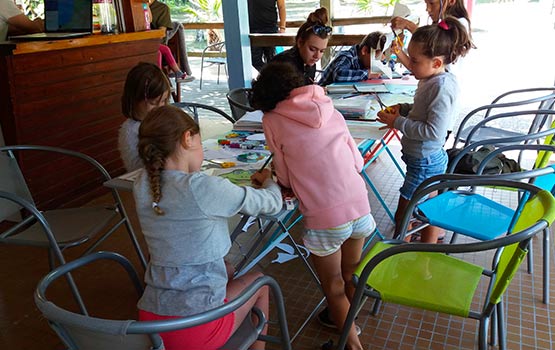 An unforgettable holiday for children, making new friends in the various areas geared towards youngsters:
• Playground
• Volley ball court
• Table tennis tables
• And our famous trampoline
Available also a wide choice of books and board games